Image 1: This aerial view of the Rivers Yards shows the main features, as they appeared around 1945.
Image 2: The C.N.R. Station, which replaced the Great Northern Station after the fire of 1917.
Image 3: The Alexandra Hotel – conveniently located across from the station.
Image 4: The Coal Dock – a mechanized re-fueling station. South of the station.
Image 5: Water Towers – Water was pumped from a dam on the Little Saskatchewan, nearly a kilometre to the south.
Image 6: The Roundhouse, built in 1908 and re-built in 1918. The standard service centre found at divisional points on major rail lines. With a turnable for turning the steam engines around after service.
Image 7: This map shows the larger area.
Image 8: The Rivers Grand Trunk Pacific Station, 1908 – 1917
Image 8a: Station Fire, March 4,1917
Image 9: The Rivers Trestle Bridge, first used in 1908, shown here about 1910.
Image 10: Grant's Cut – an excavation that allows for a gentle decline to the trestle bridge.
Image 11: Bell's Crossing – important road crossing before the modern highways were built.
Image 12: Modern bridge alongside the former site of Bell's Crossing, showing the rail line curving in to Grant's Cut.
Image 13: The Pumphouse on the Little Saskatchewan River – Steam Engines needed a good supply of water.
Image 14: Former site of CPR. Dam, now washing away.
Image 16: Another photo of the dam, taken in about 2003. The Former C.P.R. Branch line which connected Brandon (by way of Chater and Forrest) with Lenore is shown in the top half of this photo. It was the first railway to serve the region. The Cossar Crossing is quite visible at the top right. The pump house is at centre left.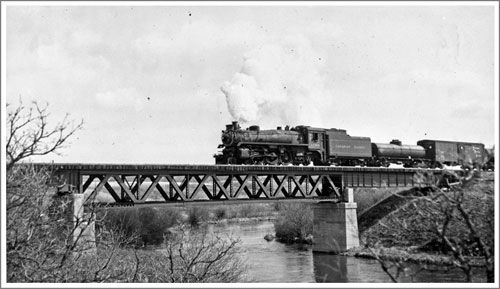 Image 17: Cossar Crossing – A bridge and siding on the C.P.R. Lenore Branch