As a Divisional Point on the Grand Trunk Pacific, Rivers saw a building boom. A large two-story depot was soon under construction. Situated at the foot of Main Street it dominated the skyline of the rapidly growing town.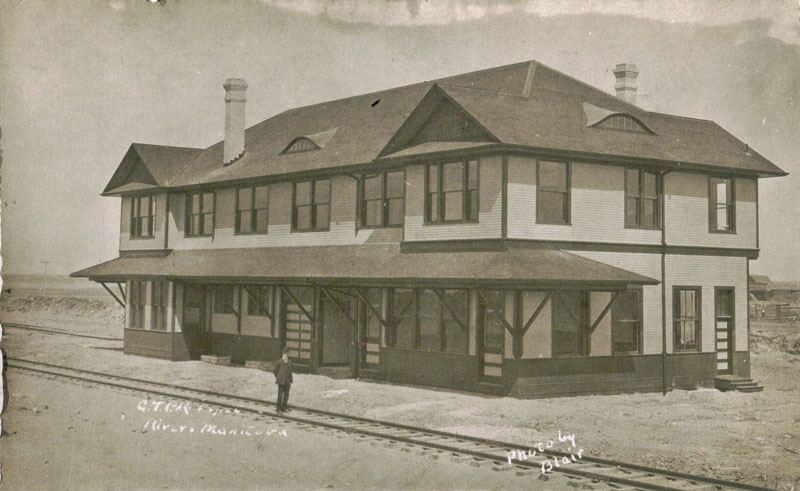 The Grand Trunk Pacific Station, opened in 1908

Highlights

W. Buggey was first GTP Agent.

The first passenger service arrived on Sept. 21, 1908 - a tri-weekly timetable in each direction.

Mail for the first time brought from Winnipeg by GTP on Oct. 5.

Dignitaries such as Clifford Sifton and T.C. Norris, of Laurier's Liberal Government, Conservative candidate T.Mayne Daly, GTP. Executives Charles Melville Hays and F.W. Morse visted.

On August 24,1908 the first Canada Railway News Company restaurant west of Winnipeg opened in the stationhouse.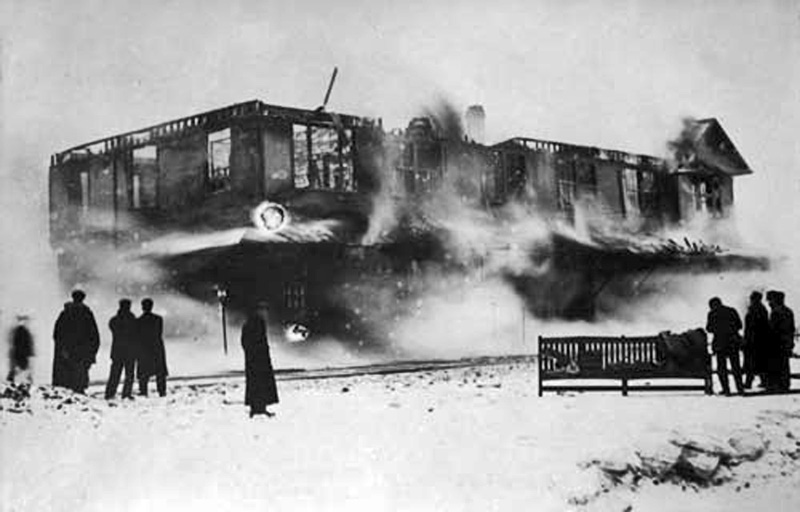 Black Sunday, March 4, 1917

In Rivers' most disastrous fire in which the Grand Trunk Pacific depot fell prey to flames. in what was termed, "the worst conflagration in the history of this decade-old community."






The current C.N. Station was completed in 1917




The new railway station was started in July and finished in September. It was presented to the public with a station restaurant (The Beanery) and waiting room dance.

In the early 1990's the Rivers Train Station eventually closed it's doors completely after a gradual decline in services.

In the late 1990's the Rivers Train Station is designated as a federal heritage site.

In September 9, 2008 the Rivers train 'stationette' officially opened after the closing of Brandon North station making Rivers the only boarding station in western Manitoba for VIA passengers traveling to points east and west. Close to 2,000 passengers board or arrive on VIA at the Rivers depot annually. VIA and the RTSRP committee anticipate those numbers to increase.

From a full service depot, to a whistle stop and back to a major boarding depot, VIA travelers continue to board or arrive at Rivers depot.