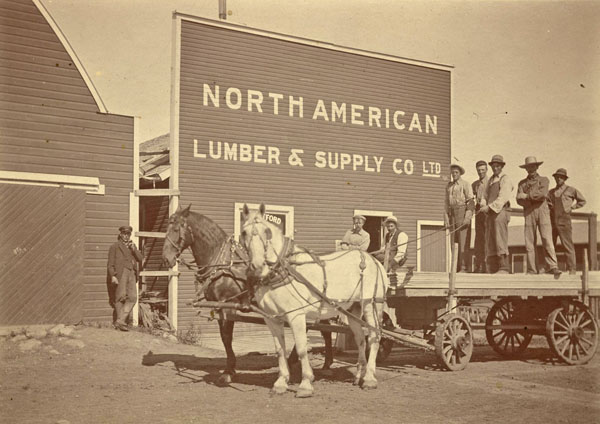 This photo from 1909 shows the North American Lumberyard, which was established in 1906, and grew from this starting point to a nation-wide chain.
It was part of a building boom that began when word of the coming of the Grand Trunk Pacific was confirmed.

Perhaps one of the earliest photographic views of Rivers is this taken in 1907, facing north from the Grand Trunk Pacific Railway yards along Main Street - a settlement of few structures but intense activity as lumber and other commodities were freighted from Wheatland prior to the laying of steel to this new born terminal.
The first citizens of Rivers could have taken the train to the south side of the Little Saskatchewan River where bridge building was underway. They forded the shallow stream, and then walked the last mile into the bustling centre named in honor of Grand Trunk president Sir Charles Rivers-Wilson.
Before that bridge was completed Second Avenue was lined with commercial structures.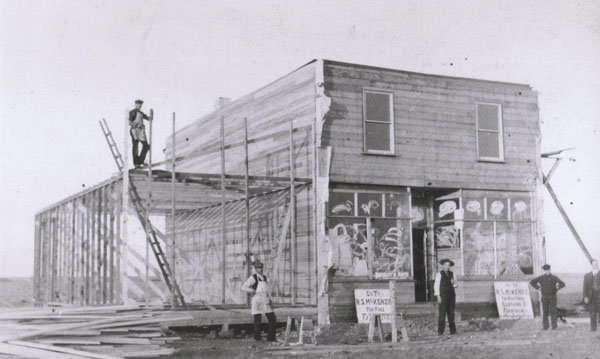 R.S. McKenzie was one of the first on the scene, where he built a store that became a Rivers institution.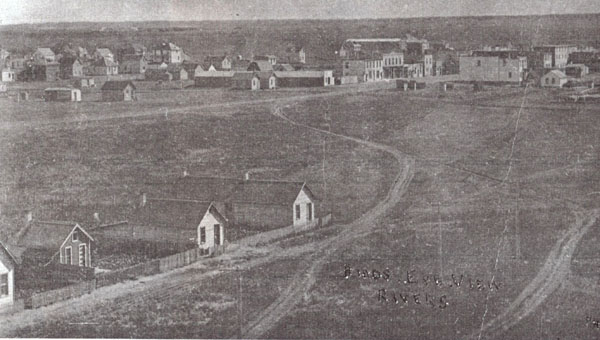 By 1909 residences were springing up adjacent to the business district.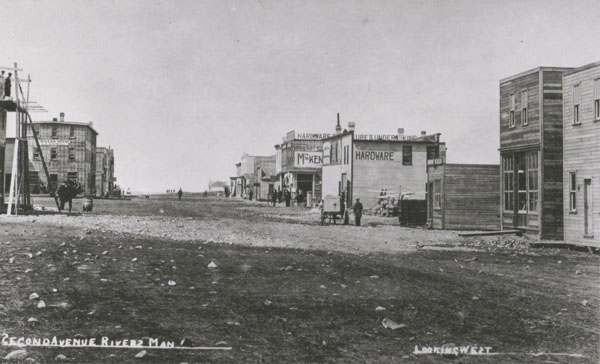 By 1908 R. S. McKenzie's General Store and the first office of the North American Lumber & Supply Company, were joined by establishments such as the J. A. Grummett & Co. post office store, the J. E. Thompson hardware, the Ferguson & Herbert furniture and furnishings emporium, the W. R. Head & Co. building supplies, the Bishop & Dennis meat market, and the the Jonason & Poston bakery.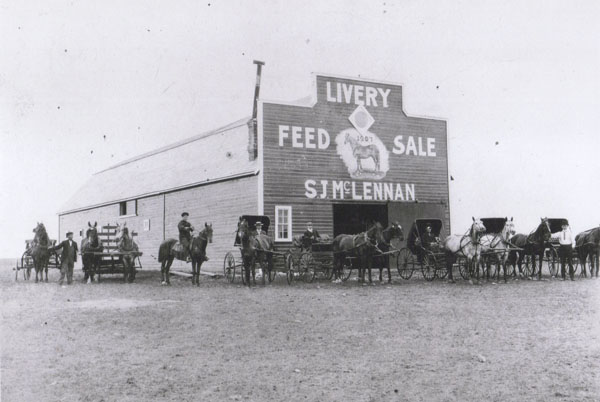 A livery stable was essential although the automobile was already about to take over as the primary means of transportation.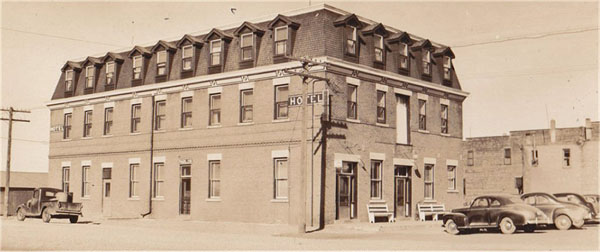 The Alexandria Hotel, another Rivers landmark, was conveniently located across from the Grand Trunk Pacific Station.